Talking to your Employer
Reasons to talk to your employer
If you are experiencing signs of dementia, diagnosed with dementia, or a care partner to someone with dementia, your employer can play an important role in helping you manage any struggles at work, stay in the workplace, or make your transition out of the workplace a positive experience.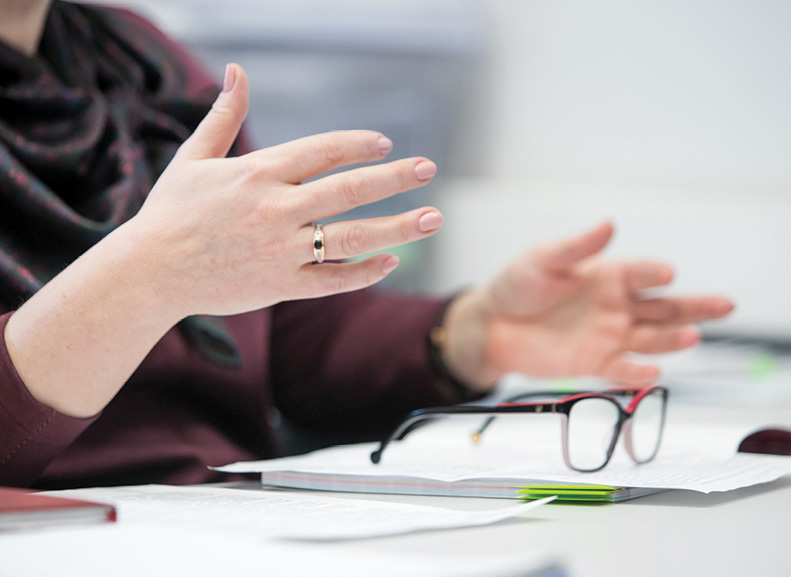 Speaking to your employer about your challenges and needs doesn't mean that you have to share a lot of personal information. At least initially, you can simply ask your employer for information about the types of programs, services, and support it can provide. You may need to specify if you are seeking information about employer-provided health and wellness benefits, retirement and financial planning, or other types of programs, services, and support. Your employer should be able to provide you general information about what it offers employees and where you can access more information.
If you have consulted your doctor and have support to remain in your workplace or a role you secure elsewhere in the workforce with specific accommodations, you will need to gain the support of your employer to provide the accommodations. Your employer has a legal obligation under the Alberta Human Rights Act to provide reasonable workplace accommodations if you are living with a physical or mental disability, including dementia. Reasonable accommodations are changes or support in the workplace that help meet your needs without creating undue hardship for your employer, such as high financial costs or a serious disruption to the business. If you request workplace accommodations, your employer may request you provide evidence of medical clearance to complete your job duties and your requirement for workplace accommodations. Your doctor or another qualified health care professional should be able to provide the required documents to share with your employer.
Learn more about workplace accommodations under Making Employment Decisions.
Living with dementia and acting as a care partner to someone living with dementia comes with challenges. You may find these challenges affect your job performance, your satisfaction at work, or even your work relationships.You may find the stigma of dementia, even from well-intended customers and colleagues, shows up on the job or in your personal interactions. Speaking with your employer about your challenges, gives them the opportunity to demonstrate that you are a valued employee.Your employer can also model dementia-inclusive behaviours that support an inclusive and respectful work environment to build a dementia-inclusive workplace.
If you intend to exit your workplace, speaking to your employer in advance can help make it a positive transition for both of you. It can give you an opportunity to explore how leaving the workplace will affect your finances, retirement planning, and access to benefits. It can also give your employer an opportunity to think about succession planning. By working together, you can develop an exit plan that works for both you and your employer. This can include details about how and when to announce your departure, your end date, any formal gathering or activities to acknowledge your departure, and any mentoring or training you can provide to other staff before you exit.