Scenarios
Acting on the warning signs of dementia
Difficulty performing familiar tasks can be a warning sign for different types of dementia. Showing compassion and encouraging a colleague to see a doctor can make the difference to an early diagnosis.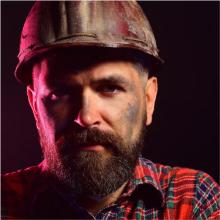 Ahmed is a 56-year old heavy equipment operator.
He works for a mid-size earth moving company in central Alberta, and is known to his peers as a hard working and diligent employee.
Recently Ahmed asked his co-worker, Zeb, for instructions to operate a skid steer, a piece of machinery that he has operated almost daily for more than 17 years. At first, Zeb thought Ahmed was joking around and he played along. When Ahmed asked for instructions again just a few days later, Zeb realized he was serious and asked if he was having any other difficulties. Zeb expected Ahmed to say no - instead he learned Ahmed had been reprimanded a few times for safety infractions.
When Zeb tried to talk to Ahmed about his memory challenges, Ahmed made light of it. Rather than quip back, Zeb cut through the humour with an honest assessment. He said, "Ahmed, you're one of the most competent and safety conscious guys here. Whatever is going on, it's not you and I think you should talk to a doctor."
Hearing Zeb get serious spurred Ahmed to talk to his wife, Danae. Sheepishly, Danae admitted she was noticing Ahmed make atypical mistakes with words. She chalked it up to stress at work, and didn't mention it. Now Danae agrees with Zeb, it's time for Ahmed to speak with a doctor.
After his first consultation, Ahmed's doctor asks him to take a medical absence from work and complete a series of tests. After his tests, Ahmed sees a specialist who diagnoses him with a form of young onset dementia.
Although dementia is progressive and Ahmed will eventually need to exit the workforce, his timely diagnosis will allow him to continue working in a modified role and take some time to plan his retirement. Although it was hard to hear, Ahmed is grateful to Zeb for encouraging him to seek an explanation for his out-of-character behaviours.
Making a request for workplace accommodations
Taking time to think through how you will request workplace accommodations and, as appropriate, talk about your experience with dementia with your employer can help facilitate positive communication and outcomes.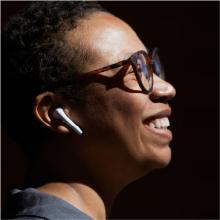 Sherri is a 49-year old bookkeeper for a family who operates three gas bars and convenience stores in rural Alberta communities.
She is also a single mom to two young adults who live at home, attend post-secondary schooling, and are always on the go.
Over the last 18 months, Sherri's kids and friends were noticing some subtle changes in her ability to manage time, find words, and complete familiar tasks. As a details-oriented person, the changes were out-of-character, as was Sherri's frustration with her challenges.
About five months ago, Sherri went to see her family doctor and then a specialist. After using her annual allotment of vacation days to juggle a multitude of medical appointments, Sherri's doctor recently confirmed she is living with a form of young onset dementia. Although Sherri has some struggles at times, she is still able to perform her current job duties. She also really needs and wants to keep working so that she is able to provide for her family, especially as her children complete their education and look to transition to full-time careers.
To help keep Sherri as healthy as possible, her doctor recommended she attend occupational therapy twice a week. Her doctor has also suggested Sherri might be able to focus better if she had a quieter work environment. Sherri is worried about asking her employer to accommodate her. She knows her employer depends on her, and she wants to be able to depend on her employer for ongoing employment.
When Sherri explains her concerns to her doctor, he recommends she contact the Alzheimer Society of Alberta and Northwest Territories at 1-866-950-5465 to speak with a First Link coordinator. Her doctor describes First Link as an early intervention program that can answer many different questions about the impacts of dementia, including about her employment rights, and connect her and her family with services and support available in their area of the province.
Sherri's doctor also provides her a letter that identifies the accommodations she will require to fulfill her job responsibilities. These include:
time to attend two medical appointments each week, and
either a quiet workspace or a set of noise-cancelling headphones.
After her appointment, Sherri contacts First Link, where, in addition to other helpful information, the coordinator suggests Sherri:
start by asking her employer for the medically-supported work accommodations; and
talk to her employer about her diagnosis once she is more comfortable with it herself
The First Link coordinator explains that Sherri's employer may eventually interpret her challenges as performance issues and open communication can help prevent this. Sherri already knows that Alberta employers can only request medical information related to job responsibilities and work accommodations. She doesn't have to share her diagnosis with her employer; however, she can see the potential benefits of sharing it.
Sherri decides to make her workplace accommodation request the next morning and gauge her employer's response. She schedules a meeting early in the morning while she feels fresh and before the business is open to customers. During the meeting, she tells her employer she is committed to her job and the success of the company; however, due to a health concern she requires some flex time and the option to work in a quieter space or be provided and wear a set of noise-cancelling headphones.
Her employer is respectful of her privacy, but also asks her a number of questions about her request for accommodation. She asks if Sherri has talked to her a doctor, how long Sherri will require the accommodations, and if she anticipates any further accommodations. Sherri provides the letter from her doctor, which states that she will require the accommodations ongoing. She notes that her doctor hasn't indicated if other types of accommodations may benefit her and her work performance in the future.
Sherri's employer grants her accommodation requests, and asks that they meet again in two weeks to talk about how the accommodations are working. At their next meeting, Sherri's employer acknowledges the new arrangement is working well and mentions she has noticed Sherri making some unusual errors in her speech.
Feeling comfortable with the support of her employer, Sherri discloses that she is facing a young onset dementia diagnosis. She explains that she has her doctor's support to keep working for the foreseeable future. She also mentions her diagnosis was hard news for her to receive and compassionately offers her employer time to process the news herself. Although it is an emotional conversation for both women, Sherri leaves the meeting with her employer feeling hopeful and proud of herself. She has done a great job navigating her relationship with her employer so far, including securing some helpful support to better manage her health and feel more comfortable at work.
Managing dementia stigma at work
Even people who care about you can feel unsure about how to support you and be part of your life after a dementia diagnosis. Take time to address the stigma of dementia, especially with people you care about and who have shown they are your allies and supporters over time.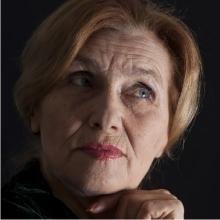 Bryna owns a small, thriving retail business in the heart of one of Alberta's biggest cities.
She leads a young, dynamic team and, with the amount of time she spends at work, her staff are a big part of her social life. Bryna's staff call her the Queen of Fun and know her as their source of laughter, themed potlucks in the staff room, and after-work drinks along their bustling avenue.
A few months ago, Bryna was diagnosed with young onset dementia. As the heart of her business, it was hard to hide her challenges.
She initially spoke to her management team about her diagnosis, and asked her longest serving employee, Shaena, to take the helm of operations. At the outset, her entire management team showed a lot of compassion for her situation and stepped up to take on whatever additional duties would reduce her stress and commitments.
Now that Bryna is settling into her modified leadership role and a new rhythm at work, she is noticing a couple members of her management group no longer drop into her office or stay after work to chat. She knows that she's been very preoccupied with her health, and wonders if they are feeling pushed to the side of her life. She starts making a bigger effort to seek them out, ask them questions, and suggest social activities - with little return. Her valued colleagues and, dare she say, friends seem to be avoiding eye contact, keeping their conversations short, and even avoiding her.
After allowing a cloud of sadness to settle over her for a few days, Bryna decides that she'd rather know why her team members are avoiding her than simply accept it. She asks Anton, one of her most social team members, to join her on a coffee run a couple blocks down the avenue. On the way, she says, "I appreciate how you, Gerri, and the rest of the team stepped up to help me these past couple months. All of our team means a lot to me. It might just be me, but it seems like you, Gerri, and I are talking a lot less and I miss our conversations. Have you noticed that?"
Bryna definitely detects some discomfort from Anton, and a significant pause before he clears his throat. She jumps in before he can talk, "If there's anything that I can do to help you, please let me know."
Anton stops, turns to her, and says, "That's just it, Bryna, Gerri and I want to help YOU. We care about you and we're scared that we'll say or do the wrong thing and make you sad."
Bryna bristles a little. Her first thought is that she shouldn't need to worry about how someone else feels when it's her that is living with a progressive illness. That thought is quickly replaced by the realization that Anton and Gerri have always been attentive to her feelings, and this is no different.
She says to Anton, "The only thing that I need from you and Gerri right now is your presence, the joy that you bring to my days, and to know that you'll talk to me about your fears, concerns, and challenges. I won't pretend this is easy - but it's easier with good people in my life and days."
The next morning, Bryna learns that Anton and Gerri are organizing Giving Thanks - a staff potluck lunch accompanied by stories of gratitude in the workplace. She sees it for exactly what it is - two dear colleagues stepping up to keep the fun alive and part of her life. Bryna is glad she was forthright with Anton, and realizes that it will be best for her to talk to her frontline employees soon as well.
Changing jobs
The nature of your job may make it difficult to stay in your role or workplace after a dementia diagnosis. If you are open to change, there may be other types of opportunities for you to continue doing meaningful work and earning a wage post-diagnosis.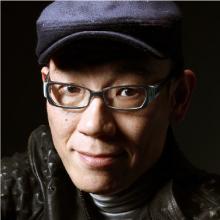 Jinting works a fast-paced, highly demanding job as a chef in a popular eatery.
He juggles incoming orders, outgoing dishes, and all the dynamics of a busy kitchen day-in and day-out. He absolutely loves his job but is struggling with the complexity and intensity.
Jinting is living with a form of young onset dementia. His employer has been highly accommodating, and has abided by the workplace accommodation recommendations made by Jinting's doctor without question. However, Jinting knows that the next step for him is to come off the line in the kitchen and into some type of support role in the restaurant.
Jinting has thought a lot about the inevitable day when he is asked to step back, and recognizes that he won't be happy in another role in the same work environment. Instead of coming into work each day and thinking about the job he loved, Jinting talks to his doctor about a role that one of the restaurant suppliers has in a greenhouse. His doctor supports his zest for work, and encourages him to consider a part-time, low stress role with an employer who is still willing to support his necessary work accommodations.
Jinting applies for a position watering and generally tending vegetables that will eventually find their way to his former eatery. He's upfront with his new employer about his work restrictions and required accommodations, shares that a change in his health is the reason that he is leaving the eatery, and explains that he wants to stay active and keep working as long as his health will allow. While it's a big change, Jinting appreciates being able to stay busy, contribute in a work environment, and earn a wage in a meaningful role for as long as possible.
Facilitating a dementia-inclusive workplace
Dementia is a cause of disability and can affect mental health; however, it isn't always referenced in employee-focused policy. Small wording changes that explicitly bring dementia into policy, processes, and programs can have big returns for people impacted by dementia, and help foster inclusive workplaces.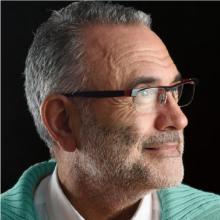 Mike recently joined a large public sector organization in the role of Executive Director, Human Resources.
He is a pragmatic guy with a strong policy background, and one of the reasons that he took the role is to help advance the organization's commitment to being a welcoming, inclusive workplace for everyone.
During one of his first 1:1 meetings with his direct reports, Mike learned that his Manager of Labour Relations, Darla, is also a caregiver to a family member with dementia. As Darla briefly shared a few words about the journey to her family member's diagnosis, Mike honed in on something he had never heard - dementia is considered a cause of disability and can affect mental health but is rarely included in workplace references to either.
This surprised Mike, and he could immediately see how ambiguity around the application of workplace policies as they relate to dementia could create problems. It could create barriers for employees living with dementia and caregivers to access available support. It could also create additional stress and frustration for employees living with dementia, employees who are care partners, and employees responsible for interpreting and applying policy.
After meeting with Darla, Mike went back to his office and reviewed his organization's policies related to diversity, equity, and inclusion, workplace accommodations, health and safety, and different types of employee absences. He also did some research and learned that of Alberta's 49,000 Albertans diagnosed with dementia, approximately 10 per cent are living with young onset dementia and were likely to be in the workforce at the time of diagnosis.
Mike decided to take action to address the gap in his workplace's policy. Rather than leave people impacted by dementia wondering if and how workplace policies, processes, and programs apply to them, Mike recommended a small word change - a specific mention of dementia - in his organization's policies and, with the support of his leadership, closed the gap, increased clarity, and made an important step toward being a dementia-inclusive organization.